Description
Kindly note that this used handbag was loved in its past life and therefore it may have developed areas of wear. Please view all photos and descriptions carefully and reach out if you have any questions prior to purchase. 
Colour

Black

Material

Coated canvas with leather

Style

Monogram

Brand

Prada

Serial code
24
Included items
Non branded dust bag
Condition

Nylon in good condition with minimal wear or fading
No pulls, rips or tears
Minor warping on leather straps
Hardware in great condition

Sizing details

28 cm Height




12 cm Length




23.5 cm width

VTG LUX is not affiliated with Prada. Prada is a registered trademark of Prada.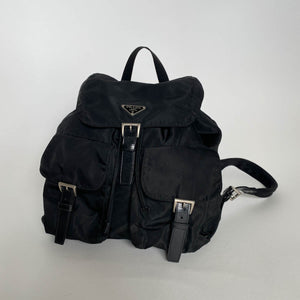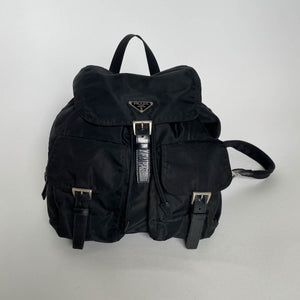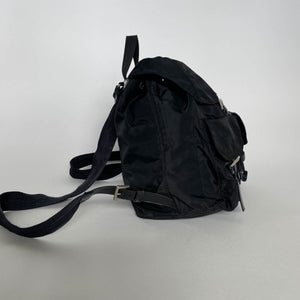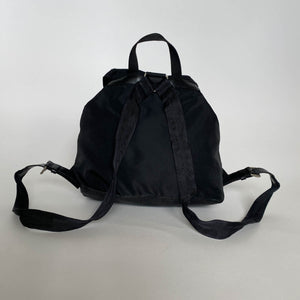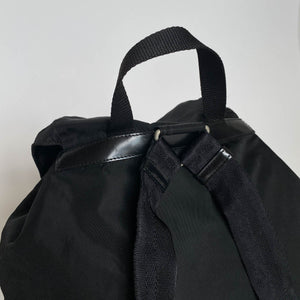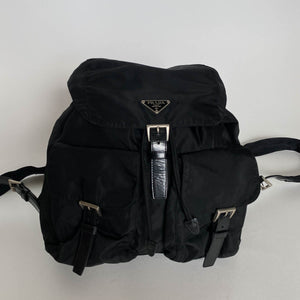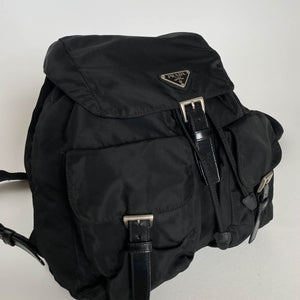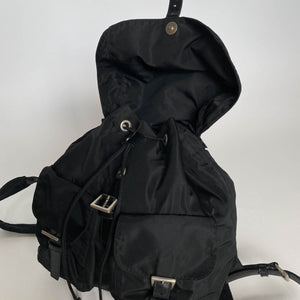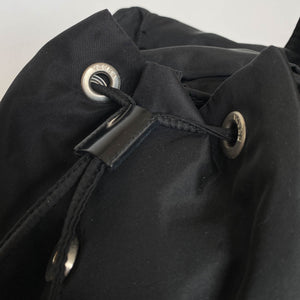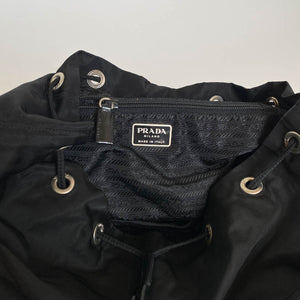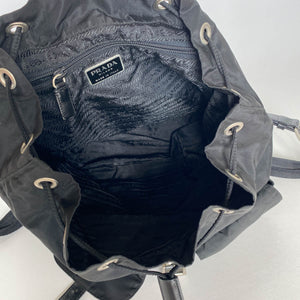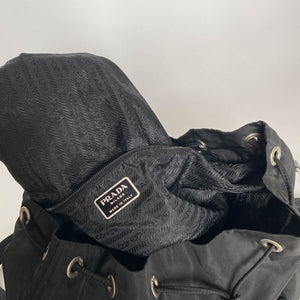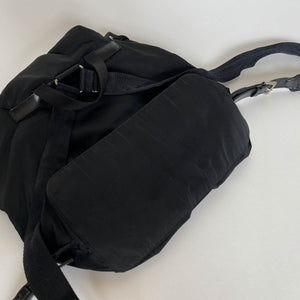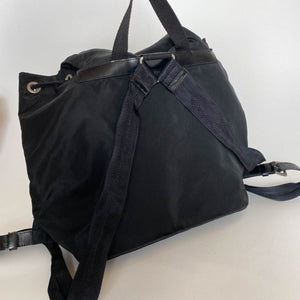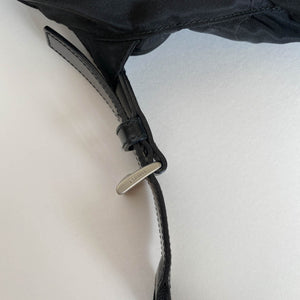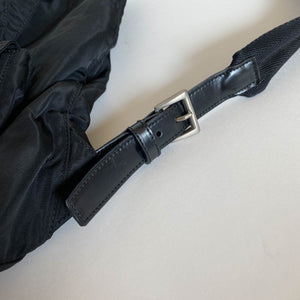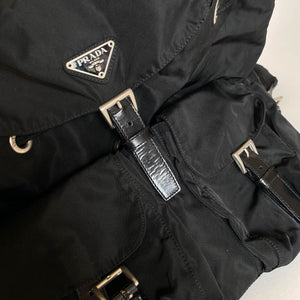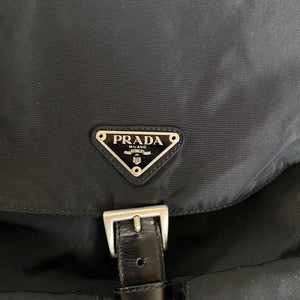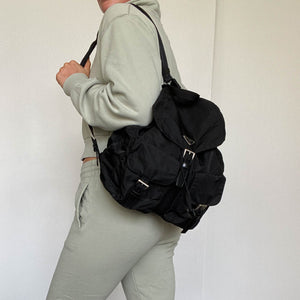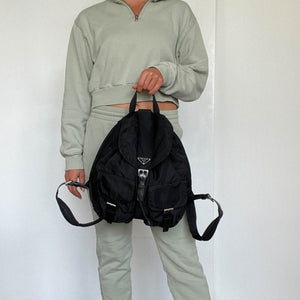 Recommended
You might want to take a closer look.