Description
Kindly note that this used handbag was loved in its past life and therefore it may have developed areas of wear. Please view all photos and descriptions carefully and reach out if you have any questions prior to purchase. 
Colour

Brown

Material

Coated canvas with vachetta leather

Style

Monogram

Brand

Louis Vuitton

Date code

SD1925

Made in

France. December 1995

Included items
Luggage tag, handle strap and lock and key
Condition

Vachetta piping in excellent condition
Coated canvas in excellent condition with no fading, rubbing or cracking
Pull tabs in excellent condition with no cracking
Handles have nice red paint still
Handles have minor darkening and cracking
Darkening around nails to secure leather straps
Minor cracking on fold lines on vachetta leather

Sizing details

(Width x Height X Depth):

 

19.69" x 11.42" x 8.66"

Handle Drop Length:

 

3.94 inches / 10 cm

VTG LUX is not affiliated with Louis Vuitton. Louis Vuitton is a registered trademark of Louis Vuitton.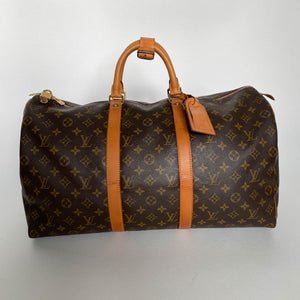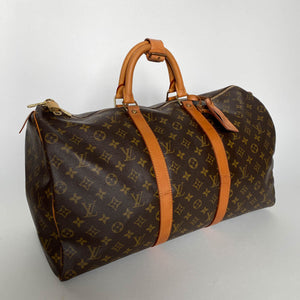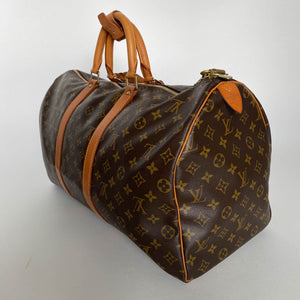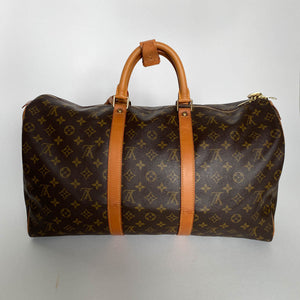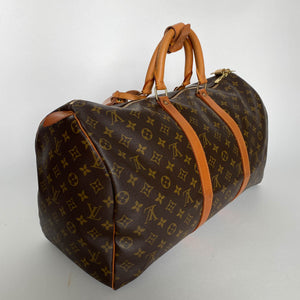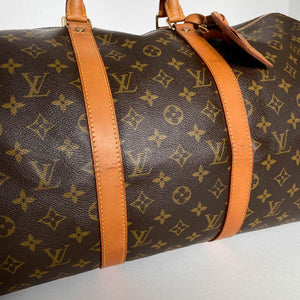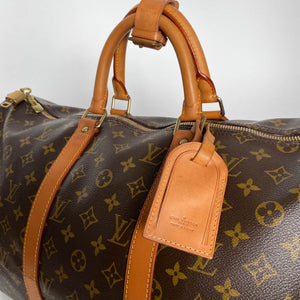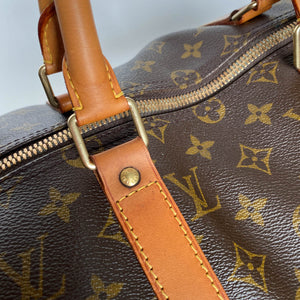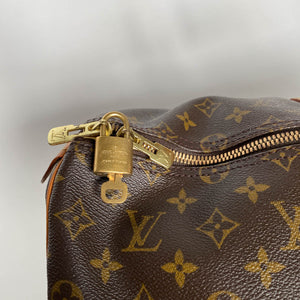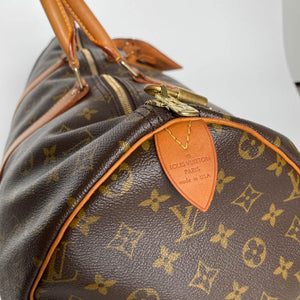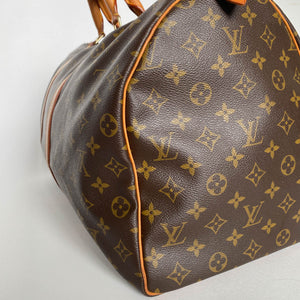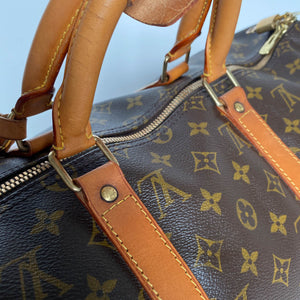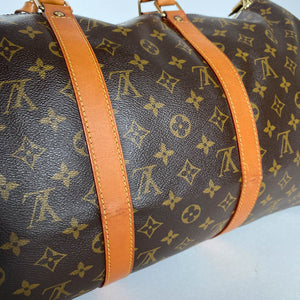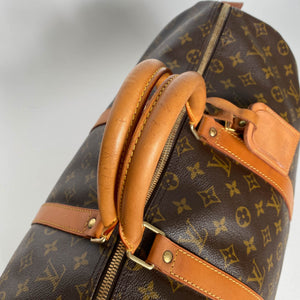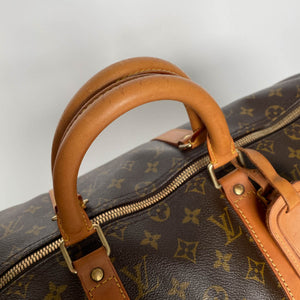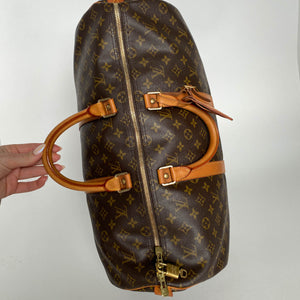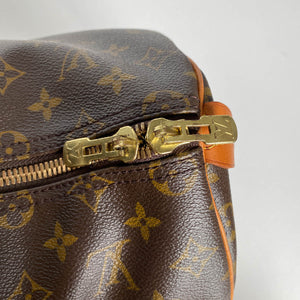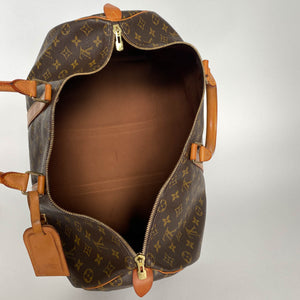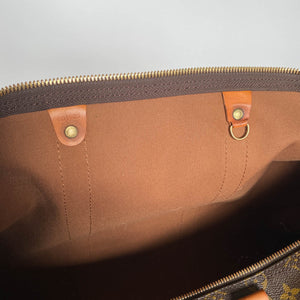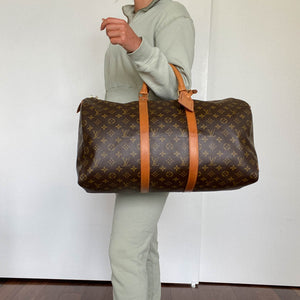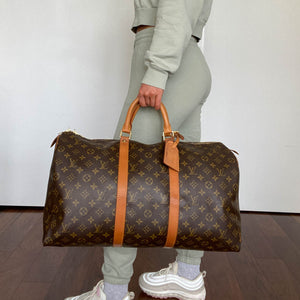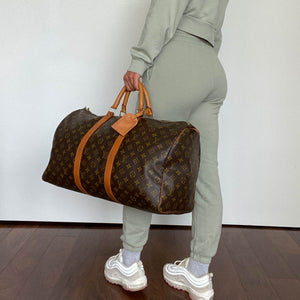 Recommended
You might want to take a closer look.