Description
Kindly note that this used wallet was loved in its past life and therefore it may have developed areas of wear. Please view all photos and descriptions carefully and reach out if you have any questions prior to purchase. 
Our luxury rating for this product: VERY GOOD
Colour

Brown

Material

Coated canvas

Style

Monogram

Brand

Louis Vuitton

Date code

BA0962

Made in

France. June 1992

Included items
Original LV cotton card

Condition

Stitching, piping, trim and canvas in great shape
Cowhide leather condition inside is in excellent shape with no signs of wear
Small indent in cowhide where outer button lines up
Minor crease on outer from inner wallet folds
Minor wear on side tan cowhide leather
Darkening on inside coin pouch from previous coins, but no flaking or scraping of the leather


Size details
4.5" w x 4" h x .5"d

VTG LUX is not affiliated with Louis Vuitton. Louis Vuitton is a registered trademark of Louis Vuitton.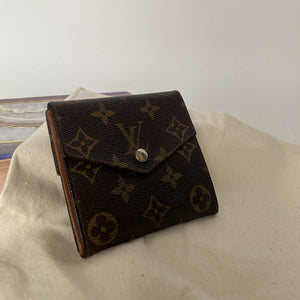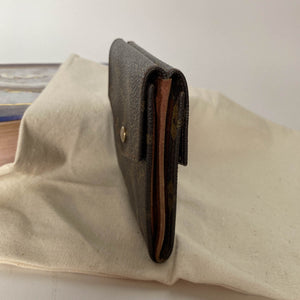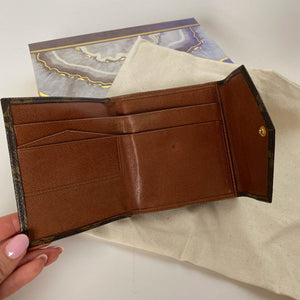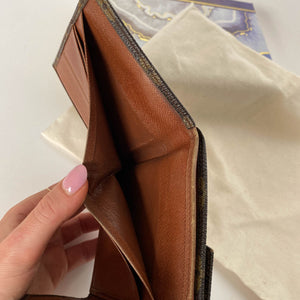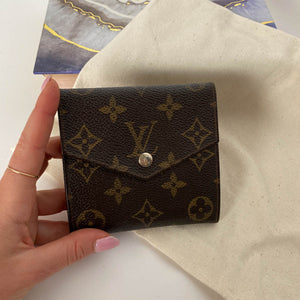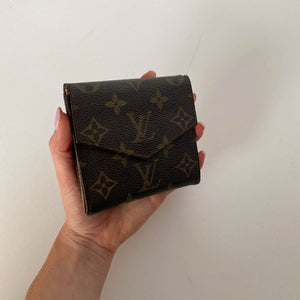 Recommended
You might want to take a closer look.